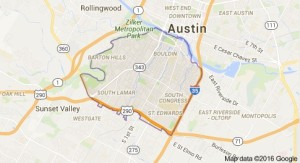 Click Here to Find Available Office Space For Lease in 78704
The 78704 area code is for the most iconic part of South Austin.  78704 is known for the trendy retail districts of SoCo, South Lamar, and South 1st.  Along with the ample retail, there are some really cool office space options to consider.
When this was written, there were nearly 25 buildings with available office space for lease in 78704.  The rental rates in 78704 range from $23 per square foot gross to nearly $40 per square foot gross range.  Due to the high demand and low vacancy, the rental rates have continued to rise over the past several years with little sign of slowing down.
There are 3 office buildings currently in development in the 78704 area code.  These new buildings will add over 130,000 square feet of available office space for lease in 78704.  Some office tenants choose to lease space in 78704 for the cool and unique vibe found here.  Also parking is much easier than in the heart of Downtown Austin.
For more information on current office space availability or the Tenant Representation Services that can help you navigate the 78704 office market, simply contact us by phone or email.  If you are trying to find available office space for lease in 78704, please fill out the "Free Commercial Space Survey" to get a customized list of the 78704 office space that best fit your needs.